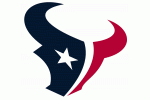 1. Houston Texans
Blake Bortles,
Quarterback, Central Florida
Dane Brugler of CBS Sports was impressed with Bortles' throwing performance:
[Bortles] didn't disappoint with the spotlight on him, displaying his smooth set up and release and tossing darts down the field. Bortles' accuracy and footwork on his three-step drops were excellent, showing very good rhythm, timing and precision to rip it with very good target placement. He was a tick late with his seven-step drops and has room to improve his feet and balance in this area, but Bortles was still able to be accurate down the field, especially on deep bucket throws.