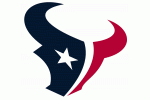 1. Houston Texans
Player Name: Teddy Bridgewater
Position, School: Quarterback, Louisville
Houston Texan head coach Bill O'Brien was hired to the team for one reason and one reason alone, he knows quarterbacks. And for a team which fell from the ranks of the NFL playoff ranks to the first pick in the 2014 draft, no other choice can be made here. Despite some who believe that quarterback Blake Bortles has a higher upside, others who see defensive end Jadeveon Clowney as a freak athlete, and still others who see offensive tackle Greg Robinson as a franchise bookend tackle who can have a team built around him, O'Brien is looking for the second coming of Tom Brady. In Louisville quarterback Teddy Bridgewater, he comes close. Bridgewater is extremely competitive, very intelligent, mentally and physically tough, and is the most NFL ready quarterback in this years class. O'Brien does not back down from a challenge, having just served as head coach of Penn State University for the past two years, and is quite capable of making a decision that does not run with popular sentiment.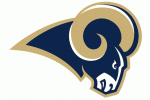 2. St. Louis Rams (from Washington)
Player Name: Jake Matthews
Position, School: Offensive Tackle, Texas A&M
Saint Louis Rams head coach Jeff Fisher was dealt a pretty good hand in 2012. He held the second pick in of the NFL draft in 2012, which was the same year that the Washington Redskins coveted Robert Griffin III enough to make a massive multi-year deal for the rights to draft him. And the gift that keeps on giving gives Fisher and the Rams the second pick in the 2014 NFL draft as a result. There is no RGIII this year, but there is a very athletic offensive tackle who can be plugged in at any position of the offensive line. But for now Texas A&M offensive tackle Jake Matthews will be brought in as a cornerstone to protect quarterback Sam Bradford. Since the Rams are only one of two teams to select twice in the first round, their first pick assures them of filling a critical position with one of the best prospects of this draft.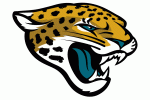 3. Jacksonville Jaguars
Player Name: Greg Robinson
Position, School: Offensive Tackle, Auburn
With the third pick of the 2014 NFL draft, the Jacksonville Jaguars select the second franchise offensive tackle, selecting a big powerful mountain of a man in Auburn offensive tackle Greg Robinson. In free agency, the Jaguars have addressed their most immediate needs. And while there is certainly a need for a quarterback, the number of franchise offensive tackles in this draft is very limited. Robinson brings that cornerstone that the Jags desperately need in both pass protection and to rejuvenate their running game.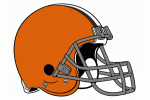 4. Cleveland Browns
Player Name: Jimmy Garoppolo
Position, School: Eastern Illinois
In every draft, there is one selection in the top ten which makes fans pause and wonder why the selection was made. The Cleveland Browns need a quarterback, and have needed one for many years. The second team with two first round picks passes on the opportunity to select a more popular prospect here and decides to fill the most critical position of need. Eastern Illinois quarterback Jimmy Garoppolo has become a dark horse candidate, despite throwing for over 5,000 yards and 53 touchdowns to only nine interceptions. Garoppolo has one of the quickest releases of any quarterback, and new offensive coordinator Kyle Shanahan will be eager to show off his new quarterback in setting up a run heavy west coast offense. The Cleveland Browns are a team with many moving parts, and even more needs. With another draft choice later to select deeper skill positions or find protection , Cleveland turns a few heads and picks a quick handed quarterback.