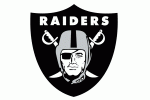 5. Oakland Raiders
Player Name: Jadaveon Clowney
Position, School: Defensive End, South Carolina
For many weeks, Oakland Raiders general manager Reggie McKenzie couldn't catch a break, and even I began to feel for the guy when offensive tackle Rodger Saffold failed his physical and returned to the Saint Louis Rams. But everything evens out, and with the fifth pick of the 2014 NFL draft, the Oakland Raiders find a gifted defensive end available on the board. If they can resist all the offers to trade back, and they will, they will select arguably the highest rated player on most NFL teams draft boards. South Carolina defensive end Jadaveon Clowney embodies raw athletic power with tremendous burst. The NFL has long awaited the Oakland Raiders to rediscover its "fear factor". In selecting Clowney, the Raiders will lay claim to that factor once more.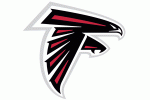 6. Atlanta Falcons
Player Name: Eric Ebron
Position, School: Tight End, North Carolina
The Atlanta Falcons are facing the retirement of tight end Anthony Gonzalez after a brilliant 17 year career. You can't replace a legend, but you can place the top rated tight end from the University of North Carolina, Eric Ebron, into the roster as the next man up. Ebron won't make you forget Gonzalez, but he will make you notice the rookie tight end sensation.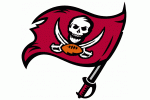 7. Tampa Bay Buccaneers
Player Name: Anthony Barr
Position, School: Outside Linebacker, UCLA
Tampa Bay head coach Lovie Smith loves defense. UCLA outside linebacker Anthony Barr plays defense very well. It's simply destiny.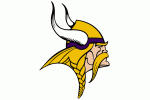 8. Minnesota Vikings
Player Name: Odell Beckham
Position, School: Wide Receiver, LSU
The Minnesota have great luck in finding very skilled wide receivers in the draft. They simply have a terrible time resigning them to long-term second contracts. Necessity is the mother of invention, and they need to find another big receiver. They do in the likes of LSU wide receiver Odell Beckham.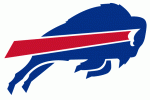 9. Buffalo Bills
Player Name: Jimmy Ward
Position, School: Strong Safety, Northern Illinois

How do you recover from losing the top free agent Jairus Byrd to the New Orleans Saints? Simply go out and draft a younger and cheaper version of safety. Northern Illinois strong safety Jimmy Ward fills the bill, as his stock climbs rapidly this off-season and places him into a top ten selection.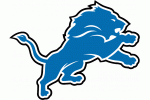 10. Detroit Lions
Player Name: Dee Ford
Position, School: Defensive End/Outside Linebacker, Auburn
Many expect the Detroit Lions to draft a wide receiver here, but with the signing of wide receiver Golden Tate, the Lions turn their attention to a defense that faded in the second half of 2013. The University of Auburn's defensive end Dee Ford is a nice addition to a defense that continues to stockpile first round draft choices.