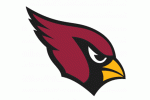 20. Arizona Cardinals
Player Name: Derek Carr
Position, School: Quarterback, Fresno State
Arizona Cardinals head coach Bruce Arians is a sharp offensive mind and has a career of developing quarterbacks and offenses that maximize their production. So it should not come as any great surprise to see the Cardinals select Fresno State quarterback Derek Carr.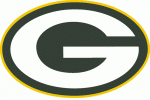 21. Green Bay Packers
Player Name: Cyrus Kouandjio
Position, School: Offensive Tackle, University of Alabama
Taylor Lewin's legal complications continues to be felt throughout the first day of the 2014 NFL Draft. The Green Bay Packers are shopping for offensive line help, and will settle on the University of Alabama offensive tackle Cyrus Kouandjio.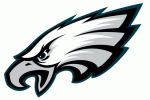 22. Philadelphia Eagles
Player Name: C.J. Mosley
Position, School: Inside linebacker, University of Alabama
Setting themselves up for selecting the best player available in the 2014 NFL draft, the Philadelphia Eagles find an immediate return on finding a top ten draft prospect falling to them at 22. The Eagles have no better option than to select University of Alabama inside linebacker C.J. Mosley. With DeMeco Ryans playing a signficant portion of the defensive snaps, the Eagles look to reduce his number to a more manageable amount, as well as groom his replacement. Mosley can do that, and may eventually be the student who overshadows his mentor.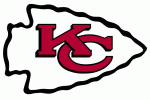 23. Kansas City Chiefs
Player Name: Marquis Lee
Position, School: Wide Receiver, USC
In their loss to the Indianapolis Colts in the 2013 playoff showdown, the Kansas City Chiefs simply had no offensive answer to the Colts late game heroics. Head coach Andy Reid has had limited success with California receivers, but he takes a chance and selects USC wide receiver Marquis Lee.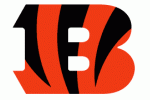 24. Cincinnati Bengals
Player Name: Ha Ha Clinton-Dix
Position, School: Free Safety, University of Alabama
The Cincinnati Bengals enjoy defense. In the AFC North, defense wins games. The Bengals begin the 2014 NFL draft by selecting University of Alabama free safety, Ha Ha Clinton-Dix.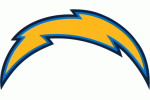 25. San Diego Chargers
Player Name: Aaron Donald
Position, School: Defensive tackle, University of Pittsburgh
San Diego did not have a good free agency in 2014, but they start off the NFL draft very well by selecting rising star University of Pittsburgh defensive tackle Aaron Donald.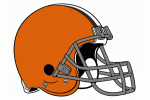 26. Cleveland Browns (from Indianapolis)
Player Name: Xavier Su'a-Filo
Position, School: Offensive Guard, UCLA
With the second pick of the the first round, the Cleveland Browns seek some protection for their rookie quarterback. They find some in the form of UCLA offensive guard Xavier Su'a-Filo.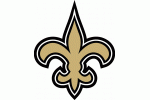 27. New Orleans Saints
Player Name: Kyle Van Noy
Position, School: Outside Linebacker, BYU
The New Orleans Saints should be shopping offense, but new defensive coordinator Rob Ryan will not be ignored. The Saints acquiesce to their verbose coordinator and select BYU outside linebacker Kyle Van Noy to shore up their pass rush.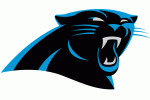 28. Carolina Panthers
Player Name: Brandon Cooks
Position, School: Wide Receiver, Oregon State
The Carolina Panthers enter the 2014 NFL draft with a shopping list that looks like this: (1) Wide Receiver (2) See item (1). Sticking to their shopping list, the Panthers select Oregon State wide receiver Brandon Cooks.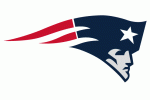 29. New England Patriots
Player Name: Jace Amaro
Position, School: Tight End, Texas Tech
The New England Patriots search for the replacement of tight end Aaron Hernandez ends in the 2014 NFL draft, when they select Texas Tech tight end Jace Amaro.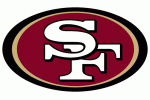 30. San Francisco 49ers
Player Name: Allen Robinson
Position, School: Wide Receiver, Penn State University
The San Fancisco 49ers were very likely the second best team in the NFL in 2013, and look to improve on that in 2014. With the roster already strong, and with 2012 draft selections returning from injured reserve, there is little the 49ers can do to improve in 2014. However, just as teams load up on cornerbacks to defend against potent passing offenses, so too will the 49ers load up on physical wide receivers to overcome the physicality of the Seattle Seahawks defensive backfield. Penn State University wide receiver Allen Robinson is that very strong physical receiver.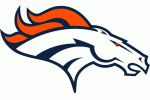 31. Denver Broncos
Player Name: Gabe Jackson
Position, School: Offensive Guard, Mississippi State
While many look at the Superbowl loss to the Seahawks and come away with the Bronco's lack of defense, I came away with the fact that the top rated offense could only muster eight points. Peyton Manning is neutralized if defenders can get to him. The Broncos select Mississippi State offensive guard Gabe Jackson to see that doesn't happen in the future.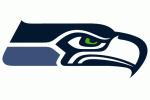 32. Seattle Seahawks
Player Name: Ja'Wuan James
Position, School: Offensive Tackle, University of Tennessee
The Seattle Seahawks have few needs, and can select a player who will add to the teams overall quality. University of Tennessee offensive tackle Ja'Wuan James is such a player, and will likely develop to a high quality offensive lineman for the Seahawks.