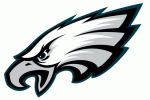 22. Philadelphia Eagles
Player Name: C.J. Mosley
Position, School: Inside linebacker, University of Alabama
The Philadelphia Eagles are expected to seek help at the wide receiver position in the first round of the 2014 NFL draft, but by the time the Eagles have their selection, the first round talent for the wide receiver position is gone. But in a deep draft, someone is bound to fall from projections and in a majority of my mock drafts, that player was the inside linebacker from the University of Alabama, C.J. Mosley.
Mosley is one of the premier linebackers in the draft, and I would not be surprised to find him gone in the top ten. But there are positions with less depth and higher value, so the linebacker from Alabama will find himself heading to Philadelphia. He brings quite a package with him. Scouted as an interior linebacker in a odd front, Mosley is very adaptable and is written as able to play virtually any NFL linebacker position. His football instincts are pure and superior to others in this draft. While he is a good run stopper, he is also incredible in pass defense – in 2012 he recorded two pass breakups and two interceptions while platooning in sub packages. His fundamentals are excellent, as is his work ethic and preparedness. He is competitive, and happy to contribute in his role – making for an outstanding special team contributor.
With the Eagles facing players maturing at a number of key positions, they cannot wait and hope a player falls to them at the instant they have an opening. Mosley will give the Eagles years of solid play.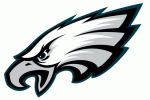 54. Philadelphia Eagles
Player Name: Ryan Shazier

Position, School: Outside Linebacker, Ohio State University

As teams continue to pour over the depth at quarterback, wide receiver, and line in this draft, the Philadelphia Eagles discover a highly regarded player by the name of Ryan Shazier has, once more, fallen to them in the second round. In seven mock drafts, the outside linebacker from Ohio State University fell to the Eagles four times, and thereby becomes their second round selection in the best player available draft.
Projected as a first rounder (in one mock, he was the best player for the Eagles at 22), Shazier brings ideal fundamentals to the outside linebacker position – explosive acceleration towards the passer, but can retreat, change direction, and accelerate seamlessly. Although he is not ideal in his size, he is extremely productive and is a four down player. He flies around the field and was the Big Ten Conference leading tackler. He will be ideal in a platoon role with the Eagles outside linebackers, eventually earning playing time with his production on an NFL field.