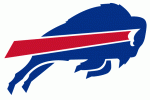 9. Buffalo Bills
Jake Matthews
OT, Texas A&M
Dave:
The Bills still haven't recovered from losing Jason Peters to Philadelphia in 2009, and if E.J. Manuel is going to be successful he needs to be able to stay on the field. Matthews is a rock-solid selection with immediate starter ability.
Giorgos:
Good, dependable offensive tackles are hard to find. Buffalo was plagued by poor offensive line play in 2013 and desperately need a tackle to take over at the right side. Fortunately for them, Jake Matthews is a rare prospect that will most likely slide to their pick.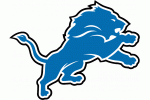 10. Detroit Lions
Ha'Sean Clinton-Dix
S, Alabama
Dave:
Nobody in Detroit lost sleep when safety Louis Delmas was released, but the Lions have yet to address their secondary in a meaningful way. Clinton-Dix immediately becomes the most talented defensive back on the roster.
Giorgos:
Missing out on the top wide receiver prospects is not that bad for Detroit. Ha'Sean Clinton-Dix is an experienced safety with great range and capable of defending against the run and the pass. This pick does not only covers a need, but also gives the Lions a secondary leader for the years to come.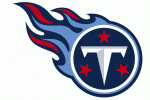 11. Tennessee Titans
Blake Bortles
QB, Central Florida
Dave:
When it rains, it pours. Our first overall selection for two mock drafts in a row tumbles ten spots down, much to the delight of the Titans. Tennessee needs stability at quarterback in order to be successful and Jake Locker is running out of chances.
Giorgos:
Not sure this pick will become reality, but if Ken Whisenhunt does not believe in Jake Locker, Blake Bortles at no.11 is the right move. Bortles has some great traits that you want your quarterback to have, like accuracy, pocket awareness and good decision-making. Far from polished, but could be the Titans' quarterback of the future.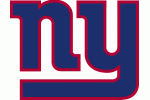 12. New York Giants
Taylor Lewan
OT, Michigan
Dave:
Why not a talented tight end like Eric Ebron, who is the perfect fit of need and talent to justify being taken here? The Giants don't value tight ends highly. Besides, Lewan will help Eli Manning throw to his own players far more than a rookie tight end.
Giorgos:
The New York Giants have had enough problems winning both games and the battle in the trenches. Despite the fact they picked an offensive lineman in the first round last year, it will be hard to pass to Taylor Lewan. With him in the mix, they could start Justin Pugh at guard and upgrade two spots with one move.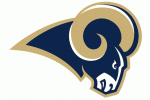 13. St. Louis Rams
Justin Gilbert
CB, Oklahoma State
Dave:
Remember when Janoris Jenkins was the next Asante Samuel and the Rams stole him in the second round? Well, that hasn't happened yet. Justin Gilbert has the consistency that Jeff Fisher needs in his secondary.
Giorgos:
The Rams need help in the secondary. They can go either safety or cornerback, but the potential of Justin Gilbert is hard to overlook. The former OSU Cowboy is a physical player with great size and has the potential to become a shutdown cornerback in the NFL.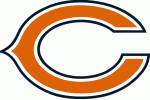 14. Chicago Bears
Aaron Donald
DT, Pittsburgh
Dave:
Donald could go higher than this, but the Bears are thrilled to add a high-motor player like Donald at 14. The Vikings and Lions know that the NFC North is filled with high-octane offenses to stop, and it's a smart pattern to follow suit by going defense.
Giorgos:
The Bears lost the NFC North in 2013 largely due to their inability to stop the run. Henry Melton is gone and the additions of Jared Allen and Lamarr Houston won't solve the problem. Aaron Donald is known for his pass-rushing skills, but is a safer pick than Ra'Shede Hageman, who is more promising, but also a pick of greater risk.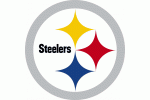 15. Pittsburgh Steelers
Calvin Pryor
S, Louisville
Dave:
Surely there are more pressing needs for the Steelers, but Troy Polamalu isn't getting any older and Pittsburgh sees an opportunity for their current box safety to mentor another. Pryor isn't rushed to start and a year to soak in the pro game might be best for him.
Giorgos:
The good and the bad thing about the Steelers is that they can use help at almost every position. That means that at no.15, they will most likely have a handful of options that suit them fine. We went with Calvin Pryor to add new blood to Pittsburgh's declining secondary.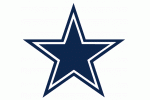 16. Dallas Cowboys
Kony Ealy
DE/OLB, Missouri
Dave:
No loss stung the Cowboys more this offseason than losing their marquee defender, DeMarcus Ware. Ealy doesn't have Ware's ceiling, but he does offer Dallas a rare size/speed/athleticism combination at defensive end without reaching.
Giorgos:
Anthony Spencer is back, but DeMarcus Ware and Jason Hatcher have left Dallas. The Cowboys' defense was a laughing stock last year and everything started from the defensive line. In my notes, next to Kony Ealy's name you can read "the 4-3 Aldon Smith" and this is not about off-field issues.