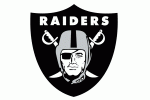 5. Oakland Raiders
Greg Robinson
Offensive Tackle, Auburn
These aren't your dad's Oakland Raiders. The Oakland Raiders fans that adore excitement and speed will have to wait until the second round because in the first round they are taking the safest and most boring pick they can. At the same time this is also the smartest pick. The Raiders filled a lot of needs in the offseason through free agency and acquiring quarterback Matt Schaub. They have a wide receiver in newly acquired James Jones, and they even have a solid, but injury prone, backfield with running back Darren McFadden and running back Maurice Jones-Drew. Now they need someone to set a foundation that can protect Schaub, and help the pair of running backs and even replace offensive tackle Jared Veldheer who is now playing football for the Arizona Cardinals.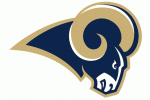 6. St. Louis Rams (from Atlanta)
Jake Matthews
Offensive Tackle, Texas A&M
Jake Matthews of the Matthews football family, is another elite offensive tackle. He is probably even more NFL ready than Greg Robinson, although Robinson has more raw talent. The Rams have had offensive line issues for years now, and adding Matthews to the offensive line that now has offensive tackle Jake Long would solve there issues for quite a while.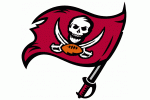 7. Tampa Bay Buccaneers
Anthony Barr
Outside Linebacker, UCLA
Barr is perhaps the most underrated defensive player in this draft. There have been mock drafts with him dropping down to the late twenties. He has as much athleticism and skill as any linebacker in this draft, even Mack, the difference is that this ex-running back is a bit of project. If anyone is willing to take a defensive player with tons of talent that needs some work it is Buccaneers head coach Lovie Smith. The Bucs are also supposedly infatuated with Texas A&M wide receiver Mike Evans, but I think that Lovie Smith is going to take the helm and build an elite defense. If Barr starts dropping look for the Eagles and head coach Chip Kelly to show interest. Chip Kelly loves him some versatility.