Philadelphia Eagles 2021 scouting reports: Top 5 SEC cornerbacks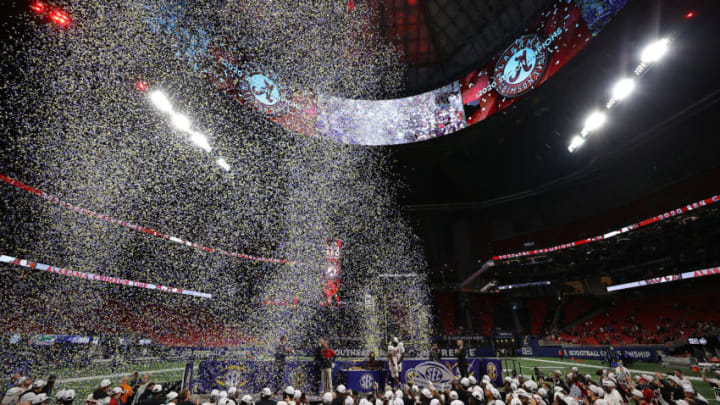 Alabama Crimson Tide, Florida Gators (Photo by Kevin C. Cox/Getty Images) /
Gee Scott Jr. #13, Josh Jobe #28 (Photo by Alika Jenner/Getty Images) /
That other Bama corner could boost the Philadelphia Eagles' secondary too.
The analysis might be all over the place on the Alabama Crimson Tide's Josh Jobe as we near the 2021 selection meeting, so what we need to do is rely on the good old-fashioned eyeball test. Here's what our eyeballs are telling us over here at ITI.
This young man is going to get some burn regardless because he plays for Alabama. That's just how it works, so let's pretend that he never wore that crimson and white jersey, and all we had to go on was a silhouette.
Jobe is a six-foot-one, 192-pound cover guy that needs some refinement, but despite it being obvious that he needs some refinement, he's the best cornerback on 90 percent of the rosters in the country. He's just the second-best on his own.
Sure, he should probably stay in school for the 2021 campaign to get a little more experience, but the greener pastures of the NFL might be too much to ignore.
He doesn't have the most impressive stat sheet (91 total tackles, two sacks, two forced fumbles, and a pick in 24 career games, but you can make the argument that he's just as good if not better than every corner on Philly's roster currently not named Darius Slay. Might the Birds give him a look?