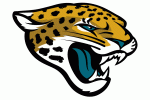 3. Jacksonville Jaguars
Johnny Manziel
Quarterback, Texas A&M
The Jaguars need a lot, but they need to start with a quarterback who will be the focal point of their offense. Manziel may or may not be their quarterback of the future, however he can do one thing for them for certain. This is to bring excitement back to the game of football in Jacksonville and sell more tickets to Jaguars games.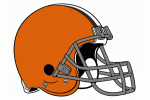 4. Cleveland Browns
Blake Bortles
Quarterback, UCF
The Browns have a good amount of offensive talent, and they are set at defense. The biggest thing they still desperately need is a quarterback. Blake Bortles is the best remaining option, and if he is throwing to wide receiver Josh Gordon and tight end Jordan Cameron he should have a smooth transition to the NFL.