Philadelphia Eagles: 5 Boom or bust late-round SEC offensive prospects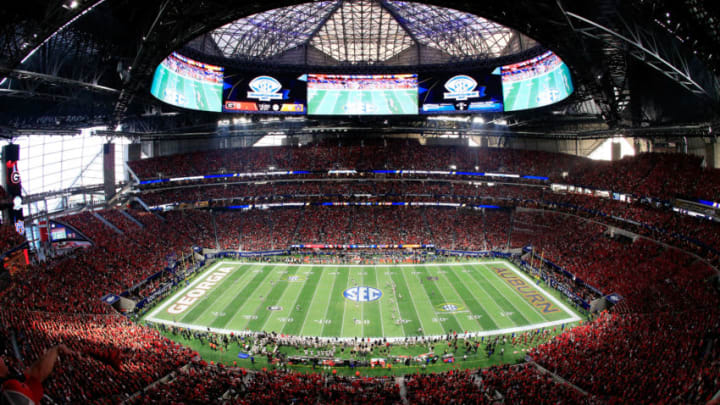 SEC (Photo by Daniel Shirey/Getty Images) /
Osirus Mitchell (Mandatory Credit: Matt Bush-USA TODAY Sports) /
Mitchell might actually be what the Philadelphia Eagles thought JJAW was.
Well, as sad as we are to say this, it appears that JJ Arcega-Whiteside is headed towards the bust territory, and that's if some of you haven't already placed him there as Eagles fans. JJAW's first two seasons as a member of the Birds produced a rather paltry 14 receptions and a single touchdown. He also scored another touchdown that he just happened to luck into.
Miles Sanders did all of the work on a long scamper but fumbled. Arcega-Whiteside jumped on the ball in the end zone to earn the second touchdown of his career. That doesn't quite sound fair for Sanders or make someone like JJ sound like someone who was once seen as an Alshon Jeffery clone, does it?
Meanwhile, during the same time frame, Osirus Mitchell Jr., a six-foot-five and 210-pound wide receiver out of the Mississippi State Bulldogs program was busy racking up 76 receptions for 935 yards and ten touchdowns in 21 games. That gave him 107 receptions, 1,413 receiving yards, and 14 trips to the end zone for his 36-game career.
That's pretty good when you play for a Bulldogs program that, at times, seems to be allergic to throwing the football or fielding elite quarterbacks. Write this next statement down and memorize it. Osirus Mitchell is already better than JJAW, and he's someone the Eagles should consider with one of their late-round picks. Give Racy McMath an honorable mention out of LSU.