Philadelphia Eagles heroes and zeroes following loss versus 49ers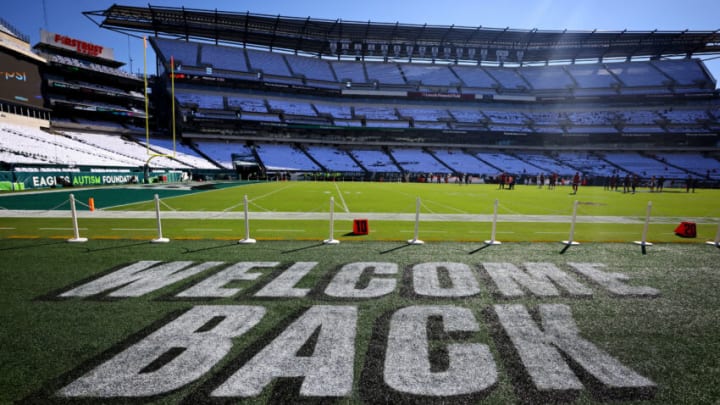 Philadelphia Eagles (Photo by Mitchell Leff/Getty Images) /
Steven Nelson (3) Mandatory Credit: Bill Streicher-USA TODAY Sports /
The stars must show up for the Philadelphia Eagles.
Fletcher Cox, defensive tackle
We mentioned Cox earlier. He's earned his place on the duds list. He looks old. He looks slow. He doesn't try to fight through blocks like he used to, and don't give us any nonsense about double-teams.
Even when he's in one-on-one battles, he looks lazy.
Steven Nelson, cornerback
It was hard to place Steven Nelson on the duds list because he did have a solid day in coverage, but when you're who he is and you're brought in to give Philly someone special on the other side of Darius Slay, you have to come up huge.
Sure, he did that, but that blown coverage on the Niners' first touchdown was huge, and in a game that was as tight as this one, those are the types of plays that guys like Steven Nelson are expected to make loom larger. We may not mention this if we're talking about an undrafted rookie, but Nelson is ten times better than that.