There's no way Philadelphia Eagles OC Mike Groh is really an HC candidate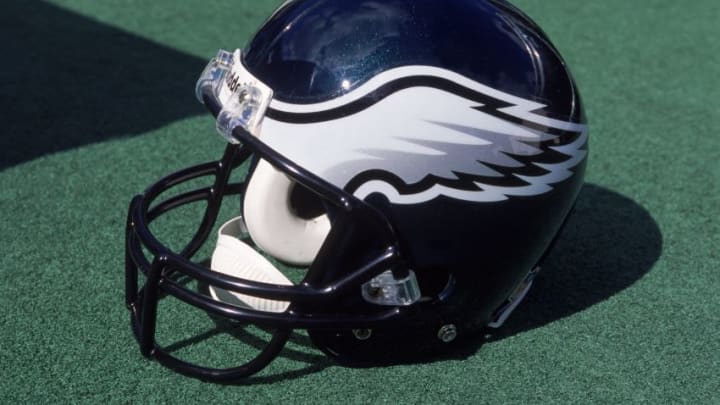 Philadelphia Eagles. Mandatory Credit: Doug Pensinger /Allsport /
According to a report, Philadelphia Eagles offensive coordinator Mike Groh could become a hot topic in coaching discussions. That seems unlikely.
Here's a story that none of you saw coming. This one's a little late though. You have to understand a College Football Playoff was approaching, and you may have missed the news but the Philadelphia Eagles are set to play in a game in the NFL's 17th week that will determine whether or not they'll win the NFC East. With that being said, news about Mike Groh and the possibility of him becoming a potentially hot topic among teams who will be seeking a head coach slipped through the cracks.
Now, that we all have a minute or two, let's explore that theory, shall we?
In a recent NFL.com story, Tom Pelissero and Ian Rapoport explored potential head-coaching candidates. Believe it or not, Eagles offensive coordinator Mike Groh was named in their analysis. Here's something that can be stated definitively. No one is going to hire Mike Groh to be their head coach, at least not in the coming months. He's struggled as an offensive coordinator. What on earth makes him a good head coach?
You're stuck with him for, at least another season Eagles fans.
Success has long garnered the attention of any NFL franchise. Professional football has long been called a copycat league, and when teams often look for coaches, they take coaches from good teams or coaches who have been stellar in their current role.
That doesn't really sound like Groh, does it? Most of the complaints about Philly this season have centered around a lack of imagination in their playcalling and an offense that, too often, has looked unprepared. This isn't Frank Reich's offense, one that lit up scoreboards all season and went toe to toe with the greatest dynasty in sports and won.
Then, there's this. We've been told several times this season that Duce Staley serves as the running game coordinator, which means Groh is mostly responsible for the passing game. The running game has mostly been fine. It's Philly's passing game that's been the issue.
Then, when you factor in the notion that there will be names like Ron Rivera, Mike McCarthy, Josh McDaniels, Robert Saleh, Urban Meyer, Matt Rhule, and Lincoln Riley to talk about, it's safe to say that Groh isn't beating any of those guys out. How on Earth is Groh seriously a real candidate for any NFL coaching position? Come on, guys. Let's put that one on the back burner and move on.