Philadelphia Eagles could see Greg Olsen join NFC East in 2020
Will the Philadelphia Eagles end up facing Greg Olsen twice in 2020 if the veteran tight end reunites with Ron Rivera and joins the Washington Redskins?
Throughout his career, there have been numerous times in which Greg Olsen has been a problem for the Philadelphia Eagles, whether it happens to be due to his blocking or skills or ability as an effective pass-catching tight end.
Unfortunately for Olsen, the Carolina Panthers recently decided to part ways with the veteran after nine seasons, with part of the reason most likely being due to the fact that Ron Rivera is no longer around while Matt Rhule has taken over the head-coaching duties.
At this stage in his career, it would make sense that Olsen would prefer to join a serious contender heading into the 2020 season since the tight end may not have many more opportunities to win a Super Bowl since he will turn 35 in March.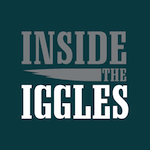 Want your voice heard? Join the Inside The Iggles team!
Write for us!
With that being said, it appears Olsen is already expressing interest from two teams, one of which happens to be the Buffalo Bills and the other being the Washington Redskins.
Former Panthers' TE Greg Olsen will visit the Bills and Redskins this week, per source. Buffalo's GM Brandon Beane used to be with Carolinas, as did Washington's HC Ron Rivera.

— Adam Schefter (@AdamSchefter) February 3, 2020
After the Bills took a major step in the right direction this past season by earning one of the Wild Card spots in the AFC, this would almost seem like a no brainer for Olsen if they were willing to make an offer since chances are they will be a top contender once again in 2020.
However, when looking at the history between Olsen and Rivera working together all those years in Carolina, no one would be surprised by this move at all either.
The Redskins may be a work in progress at the moment when seeing how the team only won three games in 2019, but also the argument can be made that Washington is taking the necessary step in the right direction.
Like most young quarterbacks, Dwayne Haskins clearly has numerous areas in need of improvement, but the former Ohio State star does deserve credit for showing improvement towards the end of his rookie campaign.
Depending on how things play out in Washington, there's a chance that Haskins becomes a consistent problem for the Eagles moving forward, and the potential addition of Olsen could make things even more challenging in 2020 for the defending NFC East champions.
Olsen's production has certainly been down over the last three seasons after previously earning Pro Bowl honors for three years in a row from 2014-16, but also keep in mind he's been forced to overcome numerous injuries as well.
So before Eagles fans look at this news involving Olsen's visit as a non-factor for the 2020 season, keep in mind the veteran tight end still appears to have some gas left in that old tank of his before the time does come to call it a career.