Philadelphia Eagles schedule: 4 Games that will decide Philly's season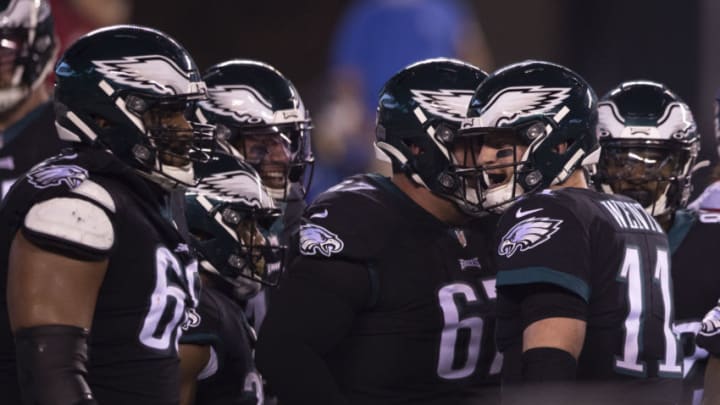 Carson Wentz #11, Philadelphia Eagles (Photo by Mitchell Leff/Getty Images) /
Boston Scott #35, Philadelphia Eagles (Photo by Corey Perrine/Getty Images) /
Four games will decide the Philadelphia Eagles' season.
Believe it or not, the 2020 NFL season that we didn't even think would occur is now this close to being halfway over. Nobody thought the Philadelphia Eagles would be 2-4-1 after seven games, but here we are. Six or seven wins might win the NFC East, but when you look at the Eagles' schedule, it might be hard to figure out where six or seven wins will come from.
Philly still has games remaining versus the Seattle Seahawks, the Green Bay Packers, the New Orleans Saints, and the Arizona Cardinals. Here are the cold-hard facts. All of those teams will probably finish with better records than Philly. That means, even with an additional Wild Card team in the NFC Playoffs, Philly has one road to the postseason, winning the NFC East.
It's no surprise that the four remaining divisional games on the Eagles schedule are ultra-important. This year, in a week division, six games mean everything. Here are a few thoughts on each one of them. Let's begin with the next two games on the schedule.