Philadelphia Eagles may be getting some unexpected reinforcements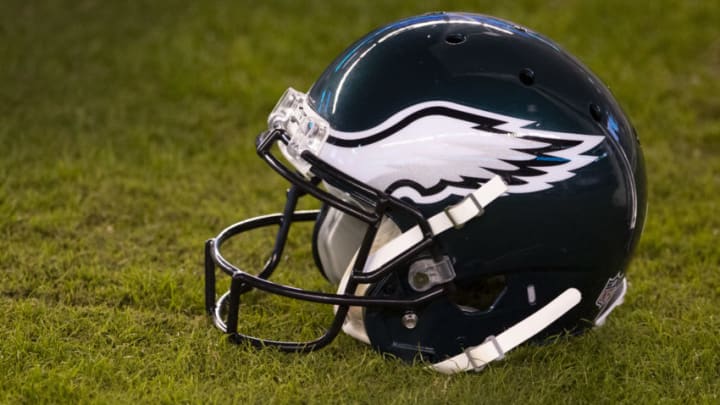 Philadelphia Eagles (Photo by Mitchell Leff/Getty Images) /
The Philadelphia Eagles may get some reinforcements fairly soon.
Well, regardless of where you were hanging out on the days leading up to another Christmas (may it be kind to you if you celebrate), you may have felt the aftershock of another bomb that just went off in the Philadelphia Eagles fan base. Who are we kidding? These are Birds fans. How have they not heard the news?
Humor us for a quick second if you've already heard this. According to an official team announcement, the Eagles have activated a 21-day practice window for DeSean Jackson. In a subsequent move, they've also signed an offensive tackle, Casey Tucker, to the practice squad.
Buckle up. There are a few things to unpack here.
Here's what the move means if you're a Philadelphia Eagles fan.
If you're a Birds fan, you're probably already aware of how this works. This happens quite often as far as Philadelphia is concerned. Jackson doesn't count against the active roster while in his 21-day window, but at any time during these next three weeks, he can be promoted from the team's IR (injured reserve) back to the active roster.
If that doesn't happen, the rules are quite clear as to what happens. He returns to the injured reserve and remains there until the end of the current Eagles season. He hasn't been on the field since Week 7, and he's only been available for four games total. It stands to reason that we could see him back on the field in an Eagles jersey sometime between now and the end of the 2020 season. Some of you may be opposed to the idea, but anyone that can help this team win should be viewed as a welcome addition.
That could be seen as good news if you're one of those Birds fans that remember all of the damage he's done to the Washington Football Team and Dallas Cowboys over the years. Could we be seeing one last hurrah by 10 in the midnight green? Let's hope so. Even with Jalen Hurts at the helm, this team needs all hands on deck if they're serious about making a playoff run.