5 Philadelphia Eagles, Alabama targets not named Waddle, Surtain, Smith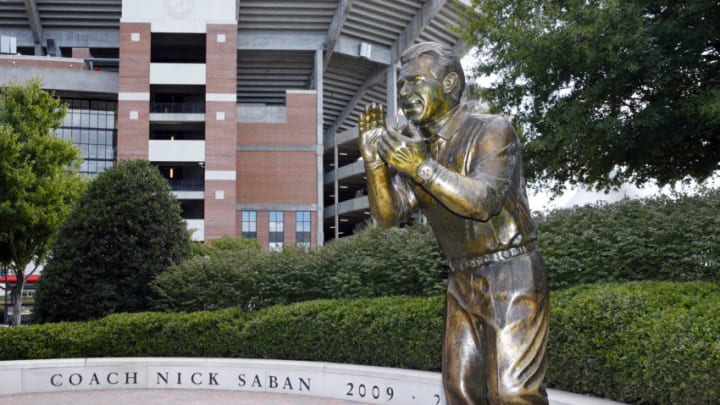 Nick Saban, (Photo by Joe Robbins/Getty Images) /
Nick Saban, Philadelphia Eagles draft (Photo by Kevin C. Cox/Getty Images) /
The Philadelphia Eagles need talent. There's no better farm system than Tuscaloosa's.
As a person gets older, especially a Philadelphia Eagles fan, they enjoy certainties more often. Trial and error take too long. That's why certain companies keep winning and consumers continue to rely on them during their times of need.
Honda has proven that they're pretty reliable, Ford not so much. We all love Sony, Apple, and Google for good reasons. They've stood the test of time.
If you're looking for a football comparison, look no further than the well-oiled machine that Nick Saban has built down in Tuscaloosa, Alabama. They deliver NFL talent with Google-like precision, so if the Philadelphia Eagles are looking for talent to help pull themselves out of the doldrums of NFL mediocrity, wouldn't it make sense to give their roster a look?
The SEC is college football's best conference. The best team in that conference is the Alabama Crimson Tide. They're so deep annually that they consistently send future stars to the NFL.
Here are five that have the potential to help the Birds out if Philly is interested. We didn't even have to use DeVonta Smith, Jaylen Waddle, and Patrick Surtain III as examples.