3 Young Philadelphia Eagles that could see significant playing time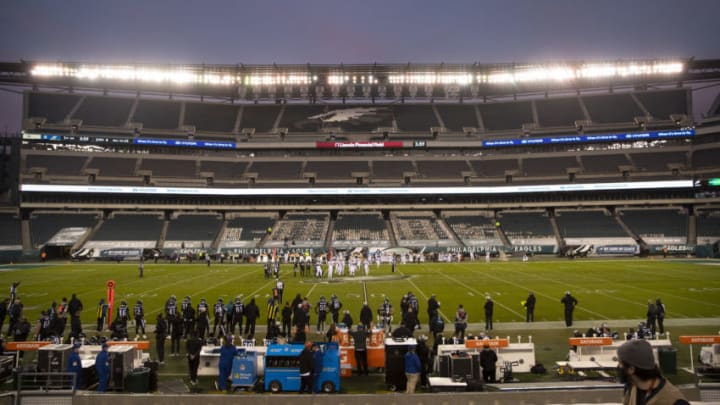 Philadelphia Eagles (Photo by Mitchell Leff/Getty Images) /
Zech McPhearson (Photo by John E. Moore III/Getty Images) /
Philadelphia Eagles rookie CB Zech McPhearson, Texas Tech
As is the case every season, the Philadelphia Eagles entered the 2021 offseason with a ton of concerns and holes all over the roster. Discussing one of those holes has become a bit of a tradition around the NFL's most loyal fan base.
Every year, lovers of the midnight green dedicate hours of their week before the season begins, while it's playing itself out, and after the curtain closes to one topic more than others. What in the world is this team going to do at cornerback?
What's sad is this. It really doesn't matter what this team does. Nothing works.
Had Philly taken a cornerback with their first-round choice or their second-round selection, you probably wouldn't have heard any complaints. They did neither, nor did they take one in Round 3. The Birds waited until Round 4, the 123rd selection overall, to land a cover man, and when they did, they grabbed one from a conference that isn't really known for playing defense, the Big 12.
Zech McPhearson racked up 104 total tackles, 11 pass breakups, and four picks during his final 22 games at the collegiate level. This after two seasons and nine games with Penn State with the Nittany Lions. He'll compete for the CB2 spot opposite Darius Slay. That's either a compliment to McPhearson or a sign of how limited Philly is. Let's hope it's more of the former or less of the latter.