Philadelphia Eagles fans need be aware of a new NFL rule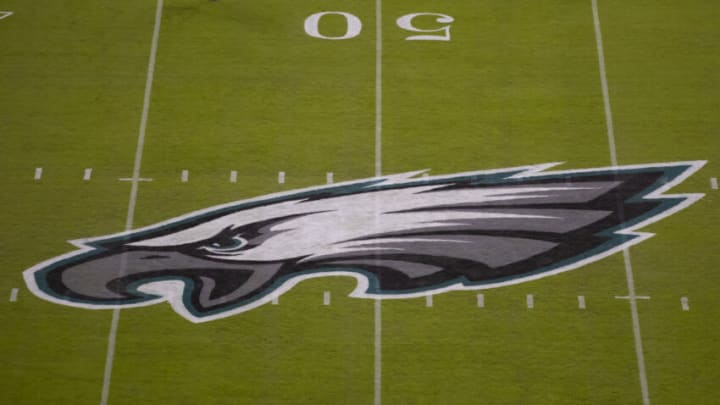 Philadelphia Eagles (Photo by Mitchell Leff/Getty Images) /
Last year was a tough one for the NFL, its 32 franchises, its fans, and the media, but we all made it through. At the end of a 17-week regular-season schedule and the annual trek through the NFL Playoffs to crown a champion, we all enjoyed a Super Bowl. Well, it wasn't really enjoyable for Philadelphia Eagles fans, unless you were among the contingent that was cheering against Andy Reid (shame on you).
You get the idea though. For some of us, part of life's journey includes football. Birds fans know what that's like, so any time that there's a major announcement coming out of the NFL's offices, Eagles fans all over the globe are sure to familiarize themselves with what's going on. Here's one you'll need to stuff in your memory bank.
Philadelphia Eagles fans will want to familiarize themselves with this nugget.
After a season that included postponements, shortened weeks, and interrupted bye weeks, the NFL wants to make sure its 2021-2022 season (now an 18-game stretch) doesn't get out of hand as it did at times when COVID-19 tore through the game and changed our lives all over the globe forever.
The new league rule states that any team that is unable to play their scheduled game on its scheduled day and is unable to reschedule it within the 18-week regular season due to COVID-19 concerns will be forced to forfeit that game. Here's the memo if you have yet to see it.
That's very important for Philly as they saw their fair share of complications with the Coronavirus a season ago, especially as everyone waited at home for a vaccine.
Former Philadelphia Eagles head coach Doug Pederson and star right tackle Lane Johnson were among the affected parties in-house. The Denver Broncos, Kansas City Chiefs, Dallas Cowboys, Chicago Bears, San Francisco 49ers, Arizona Cardinals, Las Vegas Raiders, Detroit Lions, Atlanta Falcons, and Miami Dolphins, and Green Bay Packers saw outbreaks as well.
So here we are, on the brink of another season, and we should all feel lucky. This time last year, we all had our doubts about whether or not we'd even see an NFL season. This time around, the promise of football seems more certain, but we can't forget to ensure that we're doing all that we can to protect one another.
Football is fun. It's a part of all of our wiring systems, but the safety of everyone, from players, team officials, and coaches to fans, members of the media, and stadium employees is the most important thing that should be on our minds right now.