5 players the Philadelphia Eagles were right to move on from in 2022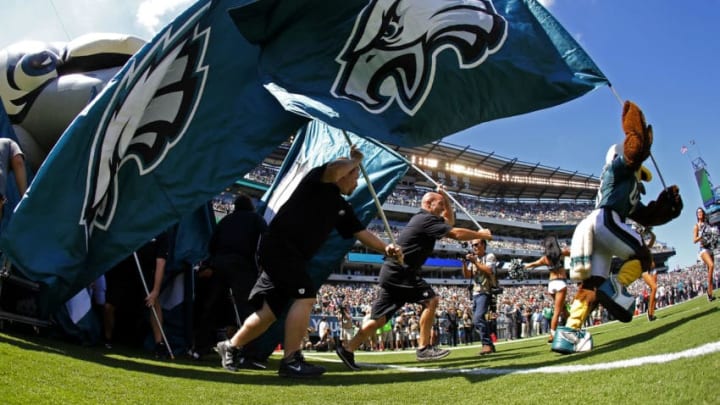 Swoop, Philadelphia Eagles (Photo by Rich Schultz /Getty Images) /
Nate Herbig #67, Philadelphia Eagles (Photo by Steven Ryan/Getty Images) /
The Philadelphia Eagles sincerely thank Nate Herbig for his service, but they can and will do better.
There's no need to sugarcoat here. Nate Herbig experienced some public growing pains in 2021 when forced into duty.
There were bad snaps. There was that holding penalty at MetLife Stadium versus the New York Giants that erased a huge and brilliant touchdown run by Boston Scott late in the first half of that game, but you have to credit Nate Herbig for doing what Carson Wentz and Jalen Reagor have never been able to do: endure the criticism, pack the lunch pale, come back to work, and get better one day at a time.
Nate isn't the guy most teams would grab if they needed an immediate upgrade for their offensive line. Sure, when the Eagles cut him seemingly out of nowhere, it was a surprise. Sure, he wasn't unemployed long as the New York Jets signed him one day later, but some of that decision could have a lot to do with the Jets being so desperate to find answers for their offensive front and the fact that their general manager, Joe Douglas, has the relationship with Howie Roseman.
Douglas was also still the Eagles' vice president of player personnel when the Birds added Herbig as an undrafted rookie free agent in 2019. He didn't sign on to become the Jets G.M. until June 7th of that year.
Herbig deserves to be on an NFL roster, but he figured to fall victim to the numbers game in 2022. The Philadelphia Eagles are loaded on the offensive line as they have guys who can start in other cities playing as backups, Andre Dillard, Jack Driscoll, and Cam Jurgens for instance.
It's probably a good thing that Philly did the honorable thing by letting him go early. That way, he had plenty of time to find a team and learn their playbook and way of doing things. That way he wasn't joining a team in September and trying to get up to speed versus guys who had been there all summer.