Eagles: Still mad about that flag? BreakingT has you covered.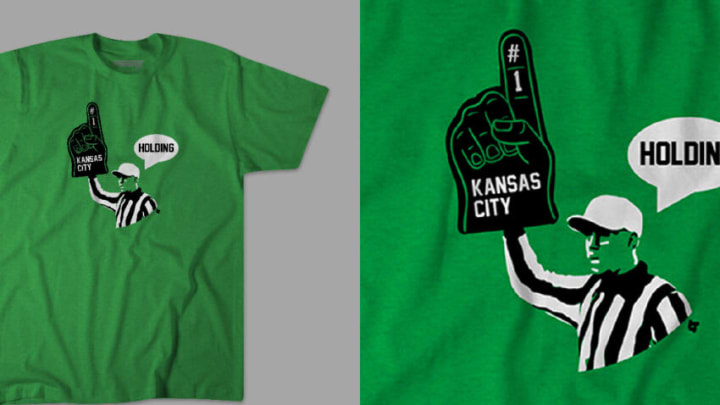 BreakingT /
Every Eagles fan is still sick to their stomach over that ticky-tack holding call that gave Kansas City the Super Bowl. BreakingT's got you covered.
No one really saw it. Especially live. How the officials saw it was beyond us. James Bradberry was flagged for holding late in the fourth quarter of Super Bowl LVII – a penalty that essentially handed the game to Kansas City on a silver platter.
What we did see was NFL Commissioner Roger Goodell celebrate with Chiefs DT Chris Jones like he was a member of the roster.
Sure. Nothing weird about that.
Look, it's going to take some time to let this one heal. We plan on being saltier than the ocean for the foreseeable future.
Which is why we're really digging BreakingT's latest Eagles shirt. 
Check it out below.
BreakingT' /
Definitely wasn't holding.
Super-soft, durable tees and hoodies.
Designed and printed in the USA.
Free returns and exchanges.
BreakingT products are simply the best. Incredibly soft and well fitting, when you put one on you're going to be comfortable all day long. Plus, they look amazing and other fans are going to be jealous of your awesome t-shirt.
You can order your new favorite t-shirt for just $32 to Wear The Moment and tell the entire world who you're rooting for.
This post contains affiliate links, where we may receive a percentage of any sale made from the links on this page. Prices and availability are accurate as of the time of publication.