Eagles, Cardinals settle investigation, swap NFL Draft choices in Round 3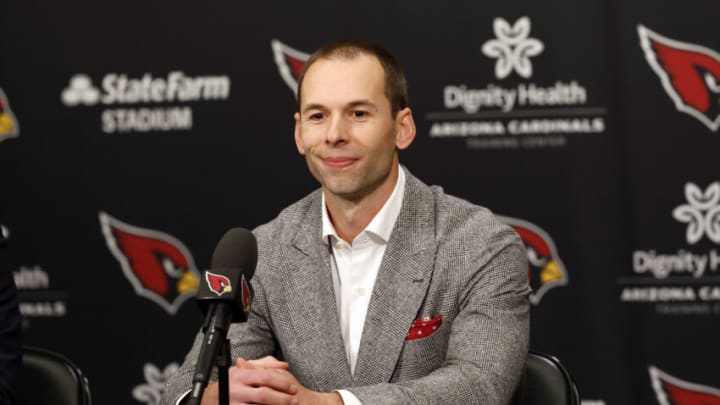 Jonathan Gannon, (Photo by Chris Coduto/Getty Images) /
The Jonathan Gannon effect is STILL Being felt in the City of Brotherly Love and the Philadelphia Eagles organization. Roger Goodell hadn't even approached the podium to announce the official start of the 2023 NFL Draft and a little intrigue and drama had already taken center stage.
We have a trade… albeit one of the nontraditional variety. It appears Philly has reached a settlement with the Arizona Cardinals stemming from a tampering investigation involving Jonathan Gannon. Who would have thunk? J.G.'s name is actually attached to some good news.
Improper contact with Jonathan Gannon by the Cardinals leads to a settlement and a higher draft choice for the Philadelphia Eagles.
Well, this is interesting. Let's make long stories short. Arizona contacted Jonathan Gannon about their head-coaching vacancy. They did so illegally, and as a result, and after some apparent negotiating, Philadelphia's leadership structure and that of the Cards have reached a settlement.
Here's an official statement.
Here are a few intriguing nuggets from Jeff McLane.
Both organizations have agreed to swap third-round draft choices, and by doing so, Philadelphia has moved from the end of the third round to the top.
The Eagles now own the 66th draft choice. Zona moves back to 94. Here's an updated look at the Eagles' six draft picks.
Round 1- Pick 10
Round 1- Pick 30
Round 2- Pick 62
Round 3- Pick 66
Round 7- Pick 219
Round 7-Pick 248
We'll take it. This is almost like giving Philly another second-rounder. It doesn't get much better than climbing almost 30 spots in an NFL Draft. That could be the difference between landing a future starter and a firing player that sees difficulty in finding the field and earning some legitimate playing time.