The Philadelphia Eagles may visit the White House after all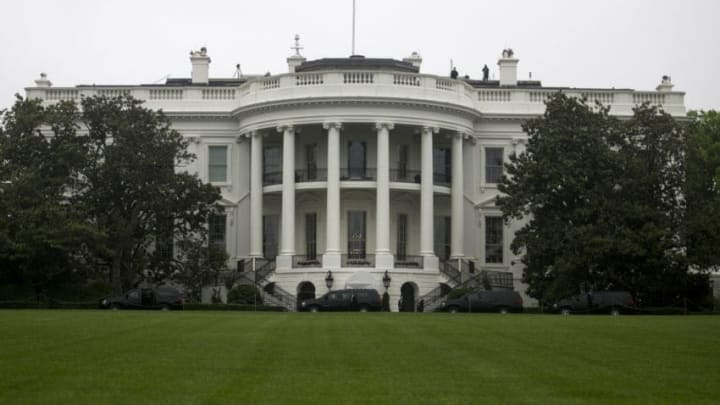 WASHINGTON, DC - MAY 13: (AFP-OUT) President Donald Trump's motorcade arrives at the White House on May 13, 2018 in Washington, D.C. (Photo by Zach Gibson/Getty Images) /
Well, it appears the Philadelphia Eagles may visit the White House after all.
After quite a bit of back and forth, we may, now, have an answer. It appears the Philadelphia Eagles are in the final stages of planning a White House visit. According to a statement by Mike Garafolo that followed confirmation from White House secretary Lindsay Walters, a June 5th invitation has been extended.
The Eagles organization is currently in the planning stage to finalize the details of the trip.
Here are the tweets from the NFL Network's Garafolo and Elliot Schor-Parks, Eagles Reporter for NJ.com:
Let's get some of you caught up.
More from Inside the Iggles
Well, we, at least, have an answer to one of the two questions we kept asking. Will the Eagles actually accept President Donald Trump's offer to visit the White House? It appears that they are. Now, we just need that second question answered. Who's going to be making the trip?
The 2017 season was an emotional one for so many reasons. Players from different teams participated in various demonstrations during the pregame ceremonies, most notably the singing of the National Anthem prior to games.
That led to booing by fans and, eventually, offensive statements from Houston Texans owner Bob McNair and, yes, President Donald Trump.
Following Trump's statements, there was more emotional outpouring from the league. Owners and coaches joined their teams and interlocked arms to show solidarity. Some teams took a knee in prayer.
Don't expect every member of the Eagles Super Bowl roster to be in attendance.
The NFL met with various players and eventually made a monetary pledge to show their interest in helping support various causes for social change. Steps are being made in the right direction, but there's also a lot of damage that's been done. In the eyes of some, Torrey Smith, Malcolm Jenkins and Chris Long for instance, some of that damage has been done by the current commander-in-chief.
Next: Eagles Special Teams gets a boost by adding LaRoy Reynolds
Oh, did we mention the visit coincides with OTAs? They're scheduled for June 4th through June 7th. Might that play a role in the decision-making process?
For that reason, they've already expressed their disinterest in accepting President Trump's offer. Will others sit out as well? We'll soon see.