3 Philadelphia Eagles that can earn their first Pro Bowl nod in 2021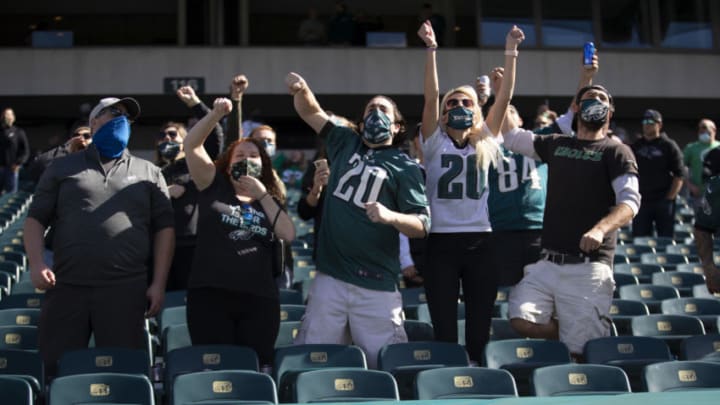 Philadelphia Eagles (Photo by Mitchell Leff/Getty Images) /
Philadelphia Eagles (Mandatory Credit: Mark J. Rebilas-USA TODAY Sports) /
Might the 2021 season lead to some new Philadelphia Eagles to the Pro Bowl?
At the time of this story being written and published, the end of June nears. The 4th of July hasn't been celebrated yet. The Philadelphia Eagles have a bit of time before they start discussing training camp, and we're a long way from announcing the 53-man roster for the coming 2021-2022 NFL season.
That won't stop Birds fans from making predictions though. Each time you look at the roster, it doesn't feel like it's as impressive as some of the previous training camp rosters we've discussed. After all, there were times when we all were inundated with stories about how some of Philly's recent teams, the 2019 version for instance, were just as talented on paper as the one that won the Birds a Super Bowl.
No one's made that claim about the 2021 Philadelphia Eagles so far. This is a squad that does have some star power, but no one's expecting a deep playoff run. They could surprise some people though, so don't be shocked if they have a better season than some are expecting. Here are three Birds that could earn their first Pro Bowl nod at the end of the campaign as a result.