Philadelphia Eagles: 3 Sub-radar stars from their first preseason game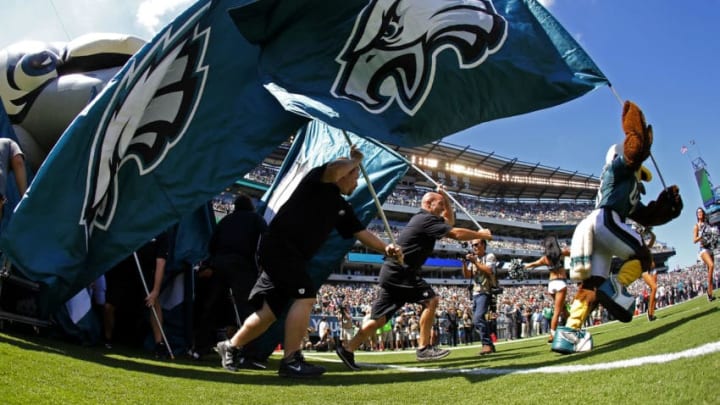 Swoop, Philadelphia Eagles (Photo by Rich Schultz /Getty Images) /
Jeff Stoutland Mandatory Credit: Bill Streicher-USA TODAY Sports /
The Philadelphia Eagles offensive line has the look of greatness.
Coming into the year, the one thing we could agree on is that if the Philadelphia Eagles offensive line is healthy, they can be great. We were all very right.
Watching the Philly O-line was a thing of beauty versus the Steelers. We all knew Lane Johnson is a monster, we were a bit concerned about Brandon Brooks, but he's healthy, and looks amazing.
Jordan Mailata has (not so quietly) become arguably one of the best offensive linemen on the team. Do we even have to say anything about Jason Kelce? Well, this isn't just about the starters.
Studying the film, it was easy to be excited about what we saw. From top to bottom, the Philly offensive line looked dominant. Fill-in (possible starter) guard Sua Opeta was just as dominant as Brooks was.
The starters stoned the Steelers pass rush. Then, the second string line came in and didn't lose a step. It is obvious how well a job coach Jeff Stoutland has done, as the big men up front bullied the opposing defensive line basically all night.
Can we say it out loud? Thank goodness Stoutland decided to stay around.