Gardner Minshew report card vs Jets: Eagles earn bounce-back victory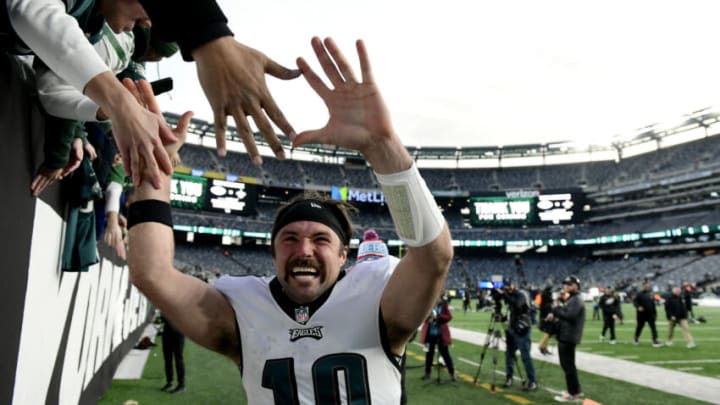 Gardner Minshew #10, Philadelphia Eagles (Photo by Steven Ryan/Getty Images) /
Gardner Minshew,,Philadelphia Eagles (Mandatory Credit: Brad Penner-USA TODAY Sports) /
Gardner Minshew proves he still has some magic left in Week 13.
The life of a backup quarterback in the NFL can, at times, be rather uneventful. They participate in positional meetings throughout the week. They watch the starter take the majority of the snaps at practice, and on game day, if they're lucky, they get to be the holder on special teams for field-goal attempts. Think about this. At the beginning of the Philadelphia Eagles regular season, Gardner Minshew wasn't even the backup. He was third string. How uneventful do you think he felt like his weeks were?
Then, it happened. The Eagles shipped Joe Flacco off to the Jets and got a conditional sixth-round draft pick in return. Minshew was now second-fiddle. Six weeks later, the announcement was made that Jalen Hurts was out for Week 13's game and that Minshew would get the start. You know how that turned out.
Ladies and gentlemen, Gardner Minshew delivered exactly the type of performance that you want to see from your backup quarterback. Now, that we've all had time to digest what we saw, let's dig a little deeper. Here's the Week 13 report card for Philadelphia's QB1 of the moment.